Mob Programming & TDD hands on
$1,599.00
3 half-day remote hands-on workshop
(2 full days on site)
In this hands-on workshop, you'll learn two of the most effective technical-Agile practices, Mob/Ensemble Programming and TDD (Test-Driven Development) by actually doing it.
No classes scheduled (sign up to be notified).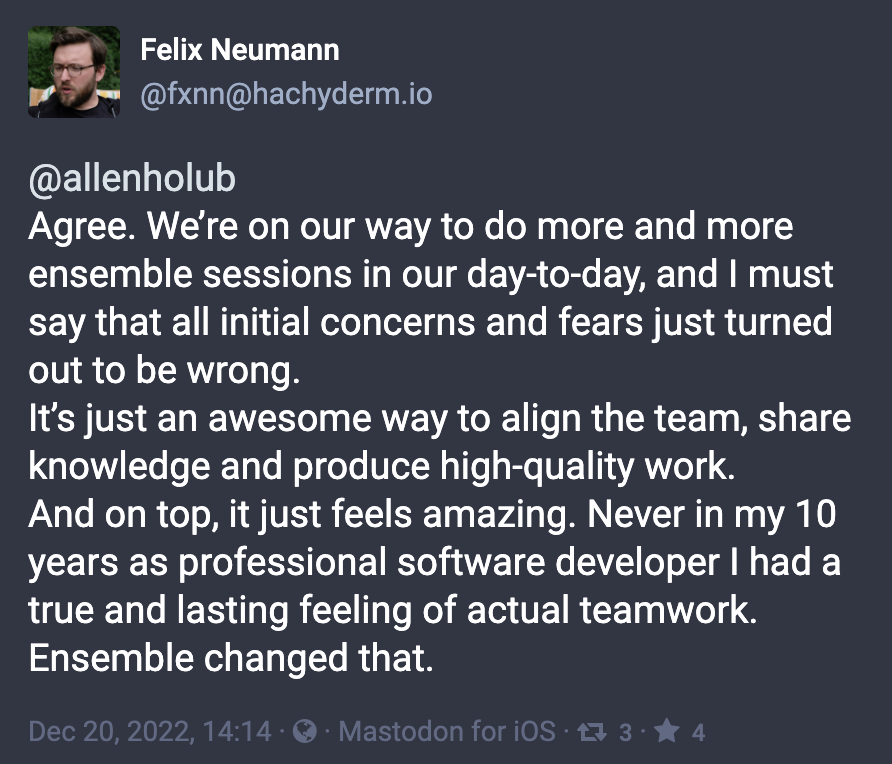 In this workshop, you'll learn two essential technical-Agile practices. Mob or Ensemble Programming is a way to work as a truly collaborative team. The entire team shares a single computer as they work collaboratively. Mobbing yields the best work the entire team can do (as compared to the best work an individual can do), while at the same time diffusing knowlege and dramatically improving overall quality, and it does it with no loss of productivity—there's often a productivity gain, in fact. TDD is a way of desiging software as you code. It's an example-driven design process that yeilds the smallest and simplest possible solution to the problem at hand, and since it uses tests as a vechicle for development, improves code quality as well. The two together are an unbeatable combination.
In this hands-on class, you'll learn:
the mechnics of effective mobbing.
techniques for remote mobbing.
the driver/navigator pattern.
mobbing antipatterns and how to address them.
how TDD works.
how to build effective, fast, tests.
how to create code-level designs incrementally as you work
We work in small groups, using TDD to solve actual problems from work. In a public context, we'll do that by developing a small greenfield application. In an in-house context, we'll work on your actual system, starting by modifying or fixing a bug in an existing corner of your code and then moving on to adding new features. The standard length of this workshop is 3 half days if remote, two full days in house. Time permitting, it would be better to lenghten the workshop to 5 half days or 4 days onsite to get fully comfortable with both practices.
Details
Sign up
to our maling list to be notified of the next scheduled class.
We may go overtime. Class is taught in English. You must enable your video during class, and please use a headset or a good-quality microphone. We will contact you a few days prior to the first day of class with additional details about connection, software, etc. Classes are taught using a mixture of Zoom.com and Spatial.chat, and we use Mural.co for shared whiteboards. We will email details to you a few days before class.
Once the COVID situation allows, we will be happy to present this class in-house as full-day sessions. (3-partial-day remote classes are 2-full-day in-house classes). You can optionally add additional days for more in-depth hands-on work. All in-house attendees must provide proof of vaccination and follow CDC masking guidelines. Please contact Allen (allen@holub.com) for pricing and other details.
Your Instructor
Allen Holub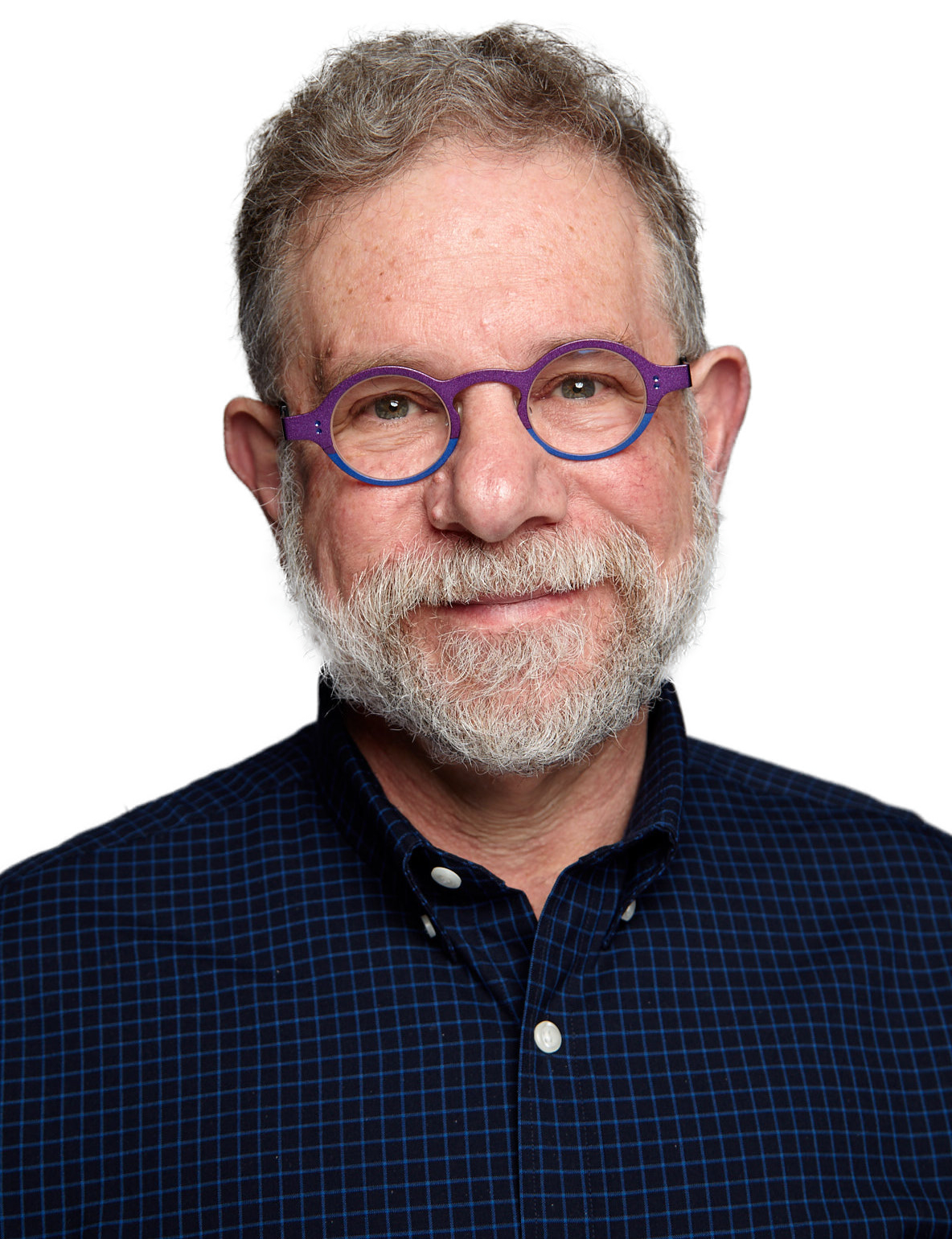 (http://holub.com, @allenholub, allen@holub.com) is an internationally recognized software architect and consultant/trainer focusing on organizational agility. He speaks all over the planet on these topics and agile-friendly implementation technology like microservices and incremental/evolutionary architecture, but his bread and butter is helping you create or improve highly functional Lean/Agile organizations, and helping you design and build software architectures suitable for agile environments. He provides both in-house training and consulting services. Allen started his career as a hardware engineer, but after being pressed into writing a compiler and real-time operating system for the robot his team was building, ended up a developer. He's helped with many commercial applications, web based and otherwise, and has served twice as a CTO for early-stage startups.
Allen is widely published (10 books, many hundreds of articles both in print and online) and was a Contributing Editor at both Dr. Dobb's Journal and JavaWorld. His many video classes have been published by Pluralsight (Swift in Depth, Picturing Architecture, Object-Oriented Design), LinkedIn Learning (Architecture Fundamentals, and Domain-Driven Design), and O'Reilly (Design Patterns in the Real World). Allen taught for the University of California, Berkeley, Extension for many years, and is the current Chan-Norris Distinguished Professor of Computer Science at Mills College.
If you'd like to bring Allen in house for keynotes, consulting, or training work, set up a chat to discuss your needs.