Mentoring & Remote Consulting
$250.00
(per half-hour block)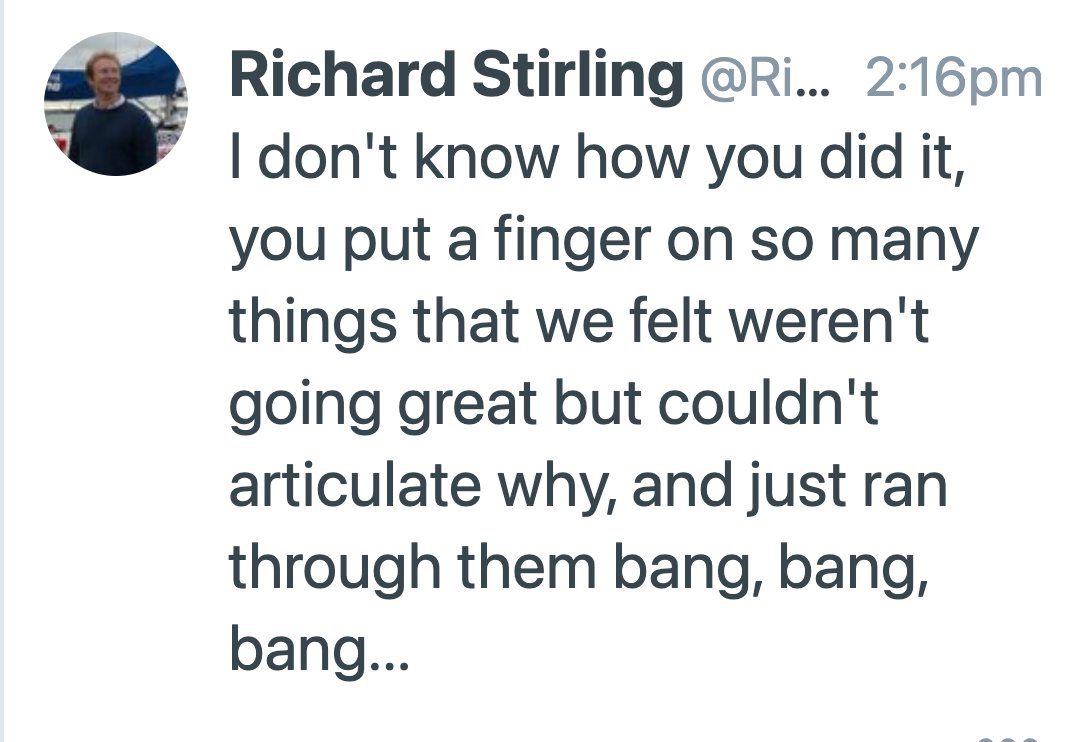 Need infrequent one-on-one advice rather than a full-on consulting arrangement? I can help you remotely at a considerable discount from my normal rate.

or Use this page for quantity discounts:
6 half-hour blocks (10% discount)
12 half-hour blocks (15% discount)
If you want infrequent or one-shot short consulting sessions, I can help you remotely in a one-on-one session at a considerable discount from my normal rate, my schedule permitting.
(I also, of course, provide more in-depth consulting services
as well as remote and in-person classes.)
These sessions (not for teams, please) are made up of blocks, each up to 30 minutes in length. You can purchase a single full-price block or discounted blocks in units of 6 or 12. You may combine two blocks into a single session (if you need more than that, consider bringing me in house for a day or two). In general, we can arrange sessions around time zones, but I'm in GMT+8 (Pacific Time), and don't want to make calls at 2AM. Note that I'll have to charge you for the full session once you've reserved the time, even if you decide to cut it short or are a no-show.
Normally, we'll talk using Zoom, but if you're near Berkeley, CA (or we happen to be in the same city at the same time), we might be able to meet face to face. You must provide a high-quality audio feed—a speakerphone is not adequate—and cameras must be on.
Purchased blocks never expire, but are generally not refundable. However, if you decide that I can't help you within the first half hour, just say the word and I'll happily issue a refund.
I'll contact you by email shortly after your purchase, or you can set up our conversations from my Schedule page.
Feel free to email if you have questions.